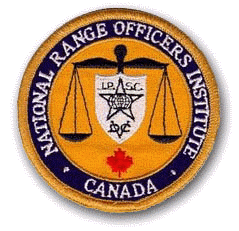 NROI is the National Range Officers Institute.
Jennifer Eichenberg is NROI Coordinator for Ontario and has the responsibility of administering the NROI Ontario program, managing all NROI Ontario Officials, as well as scheduling all Range Officer and Chief Range Officer seminars in Ontario. The governing policy is: NROI Ontario Handbook and Policy August 2017.
Reporting Your Yearly Points
Starting in 2018, NROI Ontario is using an online system to report points for Officials.
If you are a current or provisional NROI official in Ontario, you will access the system via the link here, starting on January 15th. The site can be found at: NROI Ontario Point Claim
You can report your points as frequently as you like, but they will be processed at specific intervals.
This new system replaces the old grey cards.
Criteria for obtaining National Range Officer accreditation:
You must be a current member of IPSC Canada.
You must successfully complete a Level I, IROI seminar (RO Course)
You must earn three (3) supervised match point
(under the supervision of a certified Range Official)
If you have been an active member and competitor for at least one year, you may take the Range Officer course. The Range Officer seminar is two full days in duration (Saturday & Sunday). The cost is $50.00 and it includes your first Range Officer shirt, which you will receive after accumulating three supervised points.
Note: If you are already a Range Officer and would like to take the course again as a refresher, you may register to attend the course at no charge (space permitting).